Notes for Parents
Thank you SO MUCH to all of the wonderful parents who were able to come to our Valentine's Day party. Thank you for all your creative and fun activities and crafts! The kids had such a BLAST!
We love and so appreciate all the help that we have gotten from parent helpers! Please check out this link if you would like to be a take home book helper! We need some spots to be filled and would greatly appreciate the help!
Slips with spring parent-teacher conference times will be sent home on Monday. Please sign and return these to school so I know if you can make your assigned time or if I need to reschedule you.
Celebrations
On Friday we celebrated Valentines Day with lots of fun games and crafts from some wonderful parent volunteers.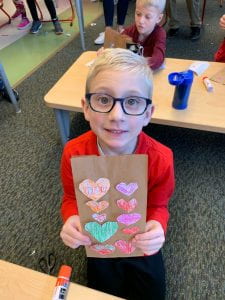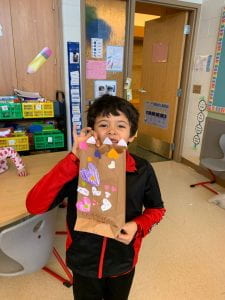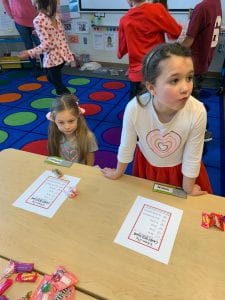 Our Learning
Reading–  This week we practiced covering up words and guessing what could fit there. We also worked on covering up part of a tricky word and reading them in chunks.
Writing–  We finished our Convincing Reviews unit this week. Your child will have their rough daft writings sent home next week!
Math–  We started a new math unit where we reviewed math mountains, word problems and solving addition and subtraction word problems with numbers between 1-20.
Word Study–  This week we learned about vowel teams like ee, ea, and oa. We sang about the first vowel does the talking the second one does the walking. We worked on building words with vowel teams in them!
UPCOMING DATES:
Monday, February 17
Tuesday, February 18
Wednesday, February 19
Thursday, February 20
Friday, February 21