Notes for Parents
We love and so appreciate all the help that we have gotten from parent helpers! Please check out this link if you would like to be a take home book helper! We need some spots to be filled and would greatly appreciate the help!
We will be celebrating Global School Play Day on Wednesday, February 5th. On February 5th, your child is invited to bring a toy or game to share and play with during part of our day that we are designating just for playing together. As you help your child decide what to bring in, please keep in mind these things:

1. The toy or game needs to be school appropriate.
2. It should not be an electronic gadget.
3. Students will need to share what they bring in with others in our class.
4. If it is a very special or expensive toy, it should probably stay at home.
5. Students should be able to play the game without adult help.Toy Ideas:

Puppets, stuffed animals, dolls, board games, puzzles, blocks, legos, cars/trucks

Please email me if you have any questions on what is or is not allowed for play day!
Celebrations
Our class celebrated our 15 Star prize by sharing Show and Tell objects with the class! The students shared what it is he/she brought, why it was special to them, and who got it for them!
OUR LEARNING:
Reading–  We started a new unit last week. Students are working to be the boss of their own reading by using everything in their tool box to solve tricky words!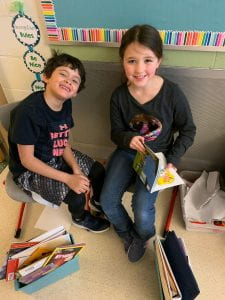 Writing –We have continued to write reviews this week. We have written about the best movies, books, food, animals and more. We have looked at different strategies to convince our readers that that our opinion was the best!
Math – We worked on adding tens and ones together. We used drawings and games to get a better grasp on place value. We will have our unit test this Friday.
Word Study – We started the week by playing some of our favorite word games. We then worked on writing our first and last names to make sure we could spell them correctly. Lastly we played a guessing game to practice the spelling of different vowel sounds.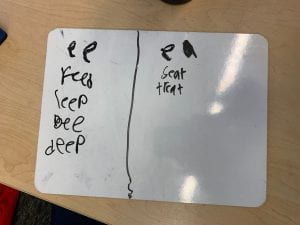 On Fast Friday we designed and built unique snowflakes with marshmellows and toothpicks.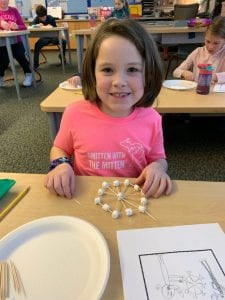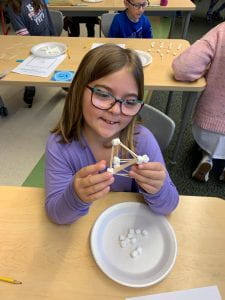 UPCOMING DATES:
Wednesday, February 4
Thursday, February 5
Friday, February 6