Notes for Parents
VALENTINES PARTY

: We will be having our Valentines Day party Friday, February, 14th from 12:30-1:45. Please sign up here if you would like to volunteer to run a game or a craft or bring a snack  for  the party. We still have a few openings left! If you have already attended a party, feel free to join us at our Valentines party as well!
Please make sure that you are sending your child with a winter jacket, snow pants, hat, mittens, and snow boots each day!
We love and so appreciate all the help that we have gotten from parent helpers! Please check out this link if you would like to be a take home book helper! We need some spots to be filled and would greatly appreciate the help!
Scholastic Book Club orders are due January 31st.
See Mrs. Reagan's blog for more information on PK/K registration for younger siblings for the 2020-2021 school year!
Celebrations
The quote of the week went to Parker for working hard to do the right thing!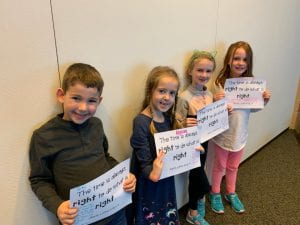 We celebrated Brysen's Birthday this week!
Piper's dad was our Mystery Reader this week!
OUR LEARNING:
Reading–  The past few weeks we have been looking more closely at characters. We spent time conducting interviews and acting the part of the characters in our books.
Writing –We have continued to write reviews this week. We have written about the best movies, books, food, animals and more. We have looked at different strategies to convince our readers that that our opinion was the best!
Math – We continued to work on understanding place value. We learned how to draw ten sticks and circle drawing to represent numbers. We also practiced comparing two digits using different signs (<,>,=).
Word Study – Students worked on understanding contractions as two words that are crashed together to make one word. We played different games like contraction go fish to practice our new skills!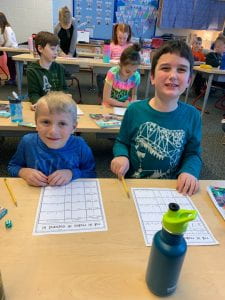 UPCOMING DATES:
Monday, January 27
Tuesday, January 28
Wednesday, January 29
Thursday, January 30
Friday, January 31

STEAM
Early release @ 12:15pm

NO SCHOOL Monday, February 3 and Tuesday, February 4